PRE-OWNED JEWELRY REFINISHED LIKE NEW...SOLD AT PRICES .
B E L O W WHOLESALE!!!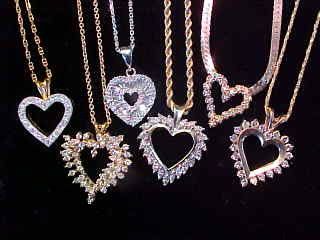 MANY ITEMS INCLUDING WATCHES, CAMERAS, GOLD & DIAMOND JEWELRY, MUSICAL INSTRUMENTS ETC. SOLD AT TREMENDOUS SAVINGS!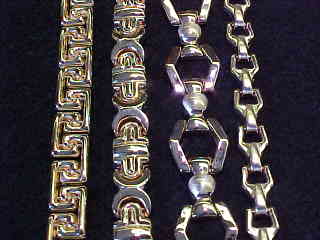 OUR INVENTORY IS CONSTANTLY CHANGING AND SATISFACTION IS ALWAYS GUARANTEED!

CHECK THIS PAGE OFTEN FOR A SAMPLE OF RECENTLY STOCKED ITEMS REFURBISHED 'LIKE NEW'AND PRICED AT A FRACTION OF RETAIL VALUE!....

Lady's 14K Hamilton Bracelat Watch(1.25cts dias.)...$875.
Gent's 14K DIAMOND Ring(.90cts tot.wt.)...$1150.
Ladys Sterling Diamond Ring(1 ct. tot.wt.)...$295.
Gents 18K Omega De Ville Auto(45 dwts.)...$3200.